Excursion/Multi-stop routes
Book with confidence
For online booking, a credit or debit card is not required. You can also make a reservation by phone or email.
Recommended by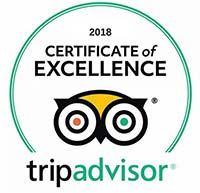 Useful information
Transportation time
Travel time from Prague Airport to the City Centre takes 25 to 30 minutes. If you travel at rush hour (in the morning between 7.30 am and 9.30 am or afternoon from 4 pm till 6.30 pm) or your destination is outside the City Centre of Prague, it can take 40 to 45 minutes. When booking shared shuttle transport, transportation can take up to 60 minutes.
How does the booking work?
Once you have completed this booking form, you will receive an instant order confirmation by email within five minutes. Exceptions include VIP limousines and buses, which are confirmed within a maximum of 24 hours.
Promotion
All promotional materials, including city guides, maps, a voucher for a four-hour free Prague tour and bottled water, are provided directly by our driver.